Glastonbury Studios Sketch'n-on-the-Go Series™
"Sketching Dublin & Beyond"

Sunday, September 1- Sunday, September 8, 2019
Eight Days & Seven Nights
Come join us in September 2019 for a travel sketching holiday in Dublin, Ireland. We will be sketching Dublin, Galway, Belfast and Malahide.
The workshop tuition includes:
Week's instruction of three hours each day (depending on travel time),

Workbooks,

Pre-trip workshop in Oregon studio (outside of Oregon via Skype),

Travel journal newsletter and

Some materials (sloppy-copy journal, mechanical pencil, waterbrush, etc.)
Cost is $800** ; Companion (spouse or friend) fee $100***. All classes are at least three hours, giving you plenty of time to explore on your own. Please note: Workshop fee may be covered by travel insurance for dire emergencies, see your travel agent for details.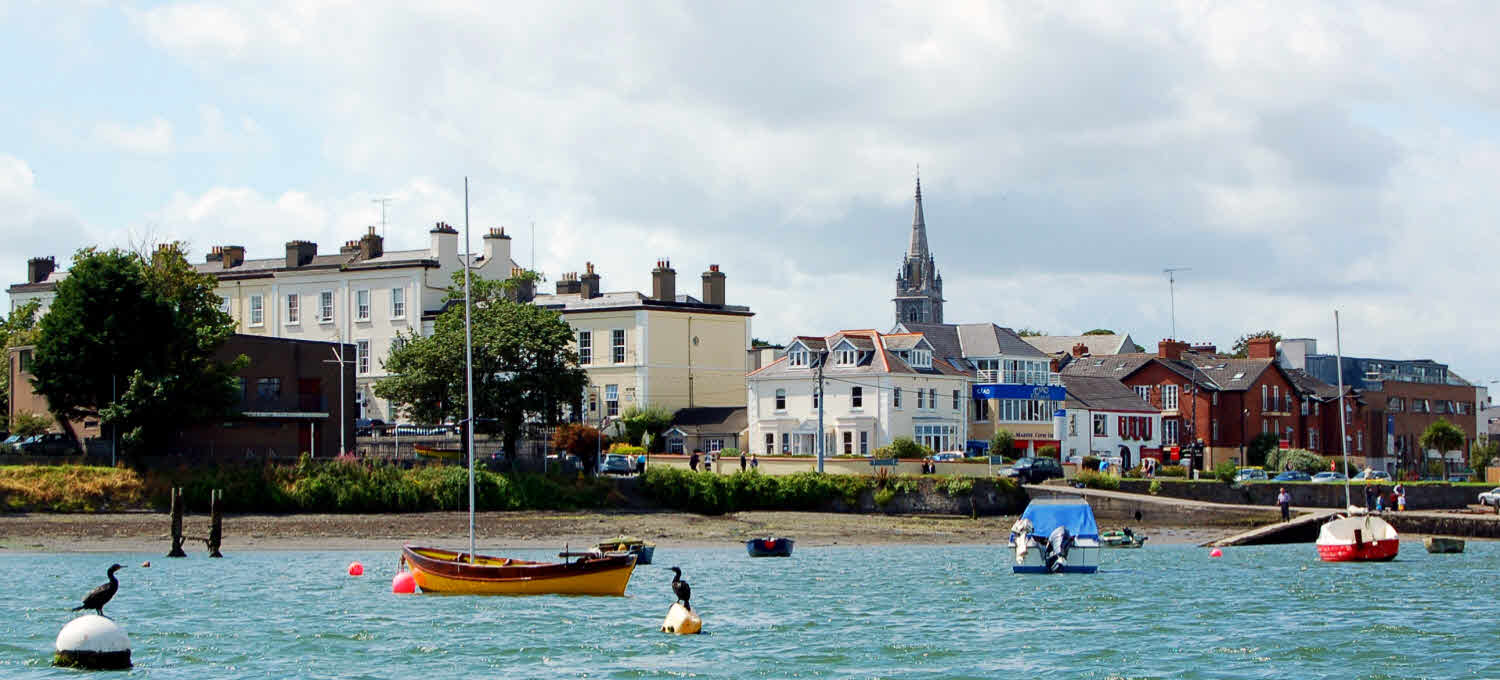 Malahide (east coast of Ireland)
**Above tuition fees do not include airfare, hotels, local transport and/or entrance fees. Rates subject to change. ***Spouse and/or friend fee is for those who accompany us but who do not participate in workshop instruction.
Physical limitations
Most of the sketching will be done on-site and will require lots of walking. Students should be able to walk for a mile or two on uneven ground, cobblestone surfaces, etc. Walking sticks are always recommended. Minimal age: 18 years old.
Cancellation Policy for Workshop
Tuition is non-refundable unless cancellation is made within 48 hours of final payment for the workshop.
How to sign up:
Email me, Jill Goodell, at: jjgoodell@gmail.com to receive your registration packet. Pre-registration and payment guarantee your placement. Detailed on-site itinerary will be forthcoming.
Recommended Travel Agent
Expedia now has a brick and mortar office in Wilsonville. Barb Gossack, franchise owner, is
coordinating the travel for this workshop. Of course, you can use your own travel agent, but
I have found it is easier for all us to have one person coordinating the travel plans. Besides,
Barb can handle your accommodations, flights, rail and insurance, in addition to other
activities and specific requests. Here is her contact information:
Expedia CruiseShipCenters
A full-service travel agency
Barb Gossack| Owner
Email: bgossack@cruiseshipcenters.com
Office: (503) 783 8095 Cell: (503) 997 9940
Fax: (503) 783 8097
25700 SW Argyle Ave Suite C, Wilsonville, OR, 97070
Estimated Budget
It's somewhat difficult to estimate the exact costs for this type of trip especially when
considering exchange rates, type of room selected, number of guests per room and
time of booking hotel and flights. Until bookings are confirmed, rates are subject to
change. My best advice is to contact our travel agent,
Barb Gossack
. But for now, here
are the estimated costs per person as of today.
Workshop Tuition: $800

Round-trip Airfare: Economy: $1,200 to $1,500

Hotel room (breakfast included) Based on 2 people per room: $600 - $800

Total Estimate:$3,200*** per person (depending on room selection and airfare)
*** This total does not include meals, local transportation (rail or bus), extra excursions, incidentals and entrance fees. We'll eat most
lunches on location. Rates subject to change.
We will be staying at Castleknock Hotel.
Currently, Barb can offer these rates, including breakfast and free
internet, through her agency. At this time, bookings can be made but do not have to be
paid in advance, just held with a credit card. So this may be an optimal time to have her secure
your room reservations at no risk. Rates subject to change and do increase slightly if
additional week-end nights are added.
Superior Room for 2 with 2 twin beds (291 SF) = $147 per night (plus approx $13 per night hotel taxes)

Superior Room for 1 or 2 with 1 Double bed (291 SF) = $147 per night (plus approx $13 per night hotel taxes)

Executive King Room for 2 (258 SF) = $156 per night (plus approx $14 per night hotel taxes)

Standard Triples with (290 SF) = $209 per night (plus $19 per night hotel taxes)
---
Here's what people are saying about our trips to England:
It was a wonderful trip to sketch in England with a terrific teacher. We loved Bath and so many other places. The other thing, we loved the hiking [on their own time]… to enjoy the country along with the cows, sheep and small streams. Small tea and coffee houses and yes the great biscuits(scones with jam).
Darlene L
Easy to catch bus or taxi to Swindon where one can find a train to other towns. The sketching sites were well chosen and fun. Thoroughly enjoyed everything.
Cheryl S.
Sketching in England with Jill is instructive, informative and a lot of fun. Her choices of sketching subjects and destinations are unique and well-researched: Quaint villages, pubs, thatched houses, old churches and heritage sites. The local people were very friendly and incredibly helpful. I had a great time and can hardly wait to do it again
. Darlene V.